Contact Cougars
I am JoJo your webmistress. I am a Cougar, a Cheetah, a Hotwife and a Greedy Girl, so this site reflects my interests completely. (See Cougar Terms to find out what all the different nicknames mean)
Welcome to Contact Cougars Lifestyle Contacts.
Are you wondering what a Swinging Cougar is? Check out the page What is a Cougar? where I will explain what it is all about.
The site is Free to join and has many Free features, to get full benefit you need to become a full member, but you can search the profiles, write to our VIP members, use the chat rooms, read the forums all for free. So come on in and join the fun now.
I am here to help Cougars & Pumas meet up with cubs in your area.
Over the last few years I have noticed a marked change in the age group of men that women are looking to hook up with. In the early part of the C21st most women were looking for men of a similar age, but in the last 4 years more than half of the older women (Cougars) are seeking younger men (cubs) and even women in their early to mid 20's (Pumas) are seeking even younger men (cubbies or cubs)!
The reasons that older women are seeking younger guys for sex are many, including the fact that women hit their sexual peak in their late 30s or early 40s, while men generally hit their sexual peak in their 20s.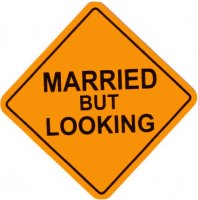 Other factors are that older women often feel alone and neglected as their children leave home, they may have husbands who spend long hours at work, they may be divorced and looking for fun they feel they missed out on in the past.
Most Cougars on this site are only looking for sexual fun, as opposed to a long term relationship, though some will of course be looking for a more "meaningful relationship".
Most married Cougars are just looking for sexual excitement, with the added bonus of being able to show a young stud off to their girlfriends. Some of them will be playing away with their husbands knowledge; these Cougars are also known as "Hot Wives". A Hot Wife is a married woman who has sexual encounters with other men, (see Cuckold Fun) then go home and tell their husbands exactly what they have been doing whilst they have sex.
The "Swinging Lifestyle" is ideal for Cougars and their cubs, with venues where they can meet in safety, and contact ad sites allowing them to meet in anonymity.
Join Us Now
I hope you enjoy the site
JoJo