Married Cougars
Married Cougars are older women looking for fun and sex.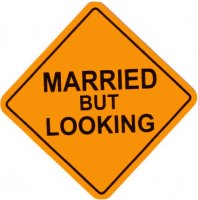 Married Cougars are not looking for a relationship, just NSA sex.
This describes me, your host. I am a Cougar, a MILF and a Hot Wife!
We are very popular with our husbands (known as cuckolds) who love us to go out and meet other guys, then come home and tell them about our experiences.
We are also very popular with many cubs, as we know what we want (them), and they know that we are not going to play head games with them, that they are almost guaranteed to get laid, and there are no strings attached (NSA) to the meeting.
There are literally millions of young cubs waiting to meet, date and bed you!
Here are a few tips to make your dating experience successful.
Be honest, and keep to your word.
Tell the guys you are married - although most cubs are not bothered by the marital status of the cougar who dates them, some cubs are.
Describe yourself accurately. If you are a size 16, say so, don't pretend that you are a size 12-14. Guys are not quite so stupid that on meeting you they will not realize. You will also find that there is a big demand for larger girls.
Describe the type of cub you are looking for: Age, height, eye colour, location, endowment etc.
If you say in your ad that all emails will be answered, answer them, even if just a "no thanks, not this time", we have a few auto responses for you to use if the person contacting you is not what you are looking for, you simply have to click "no thanks" if you do not want to meet a person.
If you do find someone you want to meet make sure you do so in a safe environment, not at that persons house. Meet in a pub, hotel lounge or swingers club, make sure you are happy with them in a social setting before making arrangements to meet them in private.
When you leave home make sure someone knows where you are going, leave a sealed envelope to be opened if you do not ring in by a certain time, in it put the email addresses, telephone number and location of the meeting, its better to be safe and embarrassed than dead.
Whoever you are going to meet remember that although its scary, the cub is younger and less experienced than you and will be as nervous as you. Don't get drunk or drugged up. No one fancies people who are not in control of their faculties. A drink to steady the nerves is OK, bouncing off the walls and throwing up is not going to impress anyone.
If you are playing hot wife with your husbands knowledge, spice things up for both of you by being a bit naughty.
Leave a note where your hubby will find it while you are out, tell him in detail what you are going to be doing with your cub.
Take your panties off as you leave the house and give them to your husband.
Let your cub take some naughty pictures of you in the bar, or hotel lounge and send them to your husband.
Take some pictures of you playing with your cub and message them to your husband.
Maybe take a video of you playing with your cub. A well trained husband will enjoy watching you as much as you enjoy playing with your cub.
Let your cub cum on your tits, or body, don't wipe it off, let it dry so your husband sees it when you take him to bed.
Remember the details of your date, what you did, where you went, what you did to the cub and what your cub did to you so that you can share the fun with your husband in bed when you get home. You will not only have fun with your new cub, but also re-awaken your sex life with your husband.
Join Us